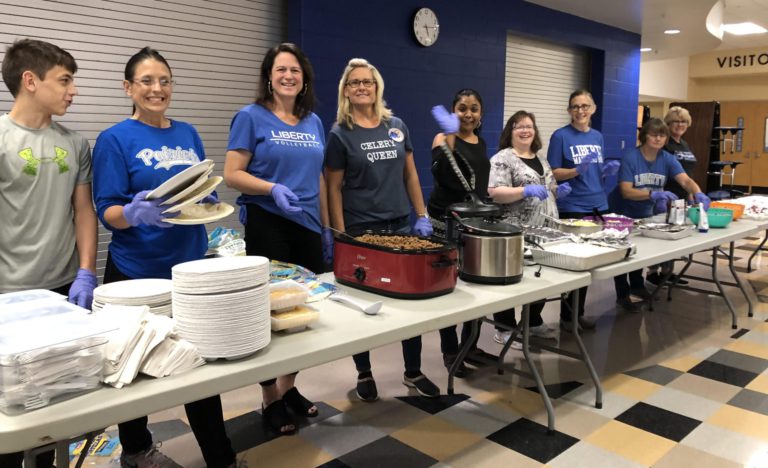 FRIDAY NIGHT BAND DINNERS
Our hardworking band kids stay after school on Fridays to rehearse and get ready for that night's football game. They are not able to leave and get their own dinners so the LMBA sets up a hot meal for them in the commons. We need either food or monetary donations every week so please consider helping out in either way. If you would like to donate food but unable to bring it to the school because of work committments, please reach out to us at libertymusicboosters@gmail.com. We can arrange for a volunteer to pickup your donation.
Join the Band Parent GroupMe
Sign up for the Choir Parent GroupMe group to receive important announcements from LMBA. 
To encourage participation, any parent who signs up for their Group Me messaging group by mid September will automatically be entered in a drawing to win one of three $50 Amazon gift cards.
To join the BAND PARENT GroupMe, go to: https://groupme.com/join_group/94795875/B2Iaa6H3
or scan this BAND PARENT QR code: